Welcome to Matrimonial website|Online Matrimonial services|Online Marriage Bureau|Free Matrimony site in India..
This is where we celebrate Success Stories.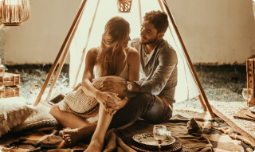 Vineet Srivastava & kumari Priyank Srivastava
Wedding Date: 9th February, 2020
Success Story
I had made my account in Siya swayamver.com ,I was getting matches but  I saw a profile of V K Srivastava and I had also shown interest in him. He had taken paid membership. He had called my brother ,my brother had talked with him and with the graace of god , fortunately we had first talked on phone on 15th December 2019 ,
From then we were in touch and finally our marriage had been settled ,we strongly thanks to Siya swayamver.com ,we had also invite them by sending Invitation card ,we will add our photo very soon.